Why Choose Carpet Underlay
Underlay sits beneath your flooring to provide a range of different benefits. It protects your flooring against heavy wear and extends its lifespan. You will need the right one for the subfloor in your home. We source products that are ideal for most floor types, including carpet, laminate, vinyl, and wood.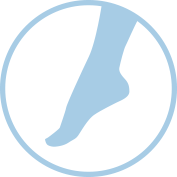 The best for comfort
Luxury carpet underlays are thick, dense and spongy, providing unrivalled underfoot cushioning. High-quality ranges enhance the elasticity of the flooring in your home. They absorb impacts and cushion your feet when you walk. Meaning, your carpets are incredibly comfortable.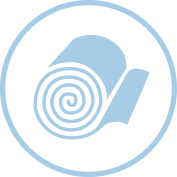 Makes carpets look better
Underlays absorb shock and impacts from footfall and heavy usage, enabling your carpet to retain its spring for longer. This prevents the pile from flattening and protects your carpet, so it looks brand new for its lifetime.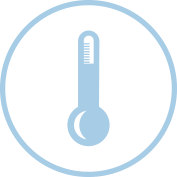 Improves your insulation
Underlays with high tog ratings provide extra insulation for your home. The thick, dense materials block cold air and prevent warm air from escaping. They retain a lot of heat and could help cut your energy bills by up to 15%!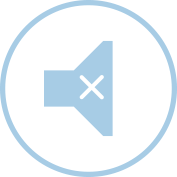 Helps to reduce noise
A carpeted floor with an underlay will act as a barrier to sound, helping you to enjoy a quieter home. For wood and laminate floors it can reduce in-room noise by up to 30%. They also reduce noise in rooms below.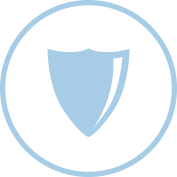 Makes carpets last longer
Underlay products act as shock absorbers, which prevents wear and tear, extending the lifetime of your carpet by up to 50%. A good underlay also protects your flooring against moisture from the subfloor to prevent damage from dampness.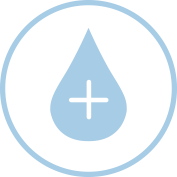 Improves hygiene
Your underlay will also act as a barrier to embedded dirt. Carpet underlay preserves the carpet pile, making it easier to clean and more hygienic. We source the best underlying that also repels moisture to prevent damp stains and smells in your house.
The best underlays for comfort
When it comes to choosing the best underlay for your home, comfort is likely to be a major consideration. More than 70% of consumers say that comfort is important to them when it comes to selecting one. Comfort depends on the underlay's density, material, thickness, and tog rating as well as the types of carpets in your home. A thick PU foam underlay  gives a luxurious feel underfoot.
The most durable underlay products
When it comes to busy home life, it is inevitable that some areas of your house will experience higher foot traffic than others. This continuous footfall can, unfortunately, cause more wear and tear to your carpets. It's therefore important to make sure you choose floor backing that is durable and resistant to protect your flooring in these parts of your home.
How long does underlay last?
High-quality types of carpet underlay can last up to 25 years. Laminate and wood floors also last up to 25 years depending on the amount of footfall they experience. Crumb rubber outperforms all other types of underlayment in durability and it's made from 100% recycled materials, meaning it's environmentally friendly.
Underlays to reduce airborne sound
Your home should be a place where you can unwind, relax and forget about your day-to-day stresses. However, airborne sound can be a constant problem. Whether it's children learning to play the drums in their upstairs bedrooms, or noisy neighbours living above you, noise leaking from one room into another can completely disrupt your peace and quiet. For the best sound-proofing, you need to choose the right combination of density and thickness. Sponge rubber and crumb rubber types of underlay are the best materials for reducing airborne sound.
Top underlays to help you stay warm
With energy prices on the increase, energy efficiency is at the forefront of our minds more than ever when it comes to our homes. It's not only an important consideration for the environment but one that can have an impact on your bank balance and your comfort levels as well. A good quality floor backing with a high tog rating improves the thermal insulation of your home, meaning you'll spend less on heating.
Protect your floors from moisture with the right underlay
Moisture in your home can have negative consequences, causing damage to your underlay, flooring and potentially affecting your furnishings. Your home might be especially prone to dampness if you have a cold solid ground sub-floor, such as concrete or stone. If your home is prone to dampness, an underlay with a damp proof membrane will protect you from moisture damage.
The luxury of underfloor heating
Underfloor heating is a luxurious feature and one that brings you extra comfort at home, especially in the colder seasons. If you're considering bringing some extra warmth to your flooring, there are a few things you need to consider. A tog rating is the heat insulation ability of the underlay. Our ultra-low tog rating materials are ideal for underfloor heating, allowing warmth to pass through the floor without causing overheating.
Underlays that reduce impact sound
Peace and quiet is essential. That's why it is often desirable to reduce impact sound, especially when the noise of footfall from upstairs rooms is causing an interruption to your home environment. If you live in a first or second floor flat, you may also wish to lower your impact sound, as this can make a real difference to the quality of life of those living below you.
The benefits of hard floor underlays
When decorating your home, hard flooring, such as woods and laminates, can make a stylish addition to your rooms. And when you choose the right underlay, hard flooring can also offer a number of specific benefits over carpet underlay. You need underlay for laminate flooring to protect it against moisture damage. The best underlay for laminate is one with a damp proof membrane. Hard floor underlays also make it easier and quicker to install hard floor types.
The right backing makes all the difference
The backing provides an important function in offering dimensional stability and comfort. We source a variety of very high-quality backings to suit different products and their applications. Good quality backing makes installation easier and more secure as well as elongating the lifespan of your underlay.